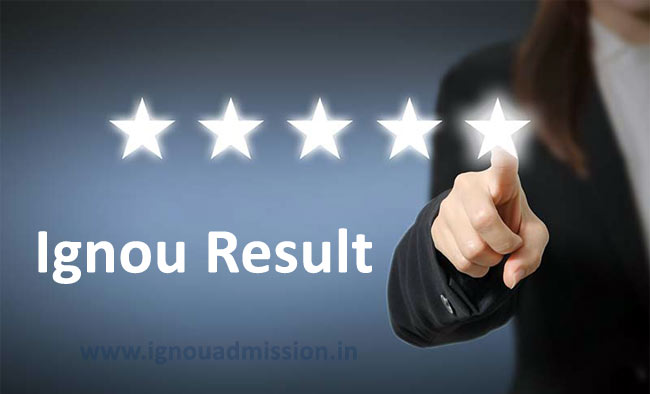 The Indira Gandhi National Open University will declare the Ignou result June 2017 in the month of August 2017 on its official website at www.ignou.ac.in. The university is conducting the Term End theory as well as practical examination in the month of December-January.
The examinations are conducted by the university for the following programmes such as Master Degree, Bachelor Degree, Diploma, and Certificate.
Some of the Ignou programmes are BDP, BA, MBA, M.Com, B.Ed, M.Ed., MEC, MEG, MAH or MHI, MPA, MSO, MPS, MARD, MES, MHD, MAPY, MA Psychology, MTM, MSW, BTS, BSW, ESO, EPA, EHI, EHD, B.Com, BCA, DPE, BPP, BLIS, etc.
Ignou Result June 2017:
The theory examinations for all the programmes mentioned above will finish on 21st June 2017. After the theory exams, the university will conduct the practical examination as well.Then, the university will start the answer sheet checking process.
It will be completed by the first week of February. The result will be published by the university around 10th August 2017 on its official website at www.ignou.ac.in.
IGNOU Early Declaration Result:
There are few students who apply for early declaration result before the commencement of examination for various reasons. They will be able to download or check their result after 10-15 days from the exam finish date.
This is a very good facility provided by the university to students. The students can know their results very early by paying prescribed fees while applying for it. click on the link mentioned below to check the result
IGNOU Revaluation Result:
The Indira Gandhi National Open University will start publishing the result in the third week of February for all its students who had appeared in the December examination.
Earlier, the university declared the Ignou Result June 2016 on its website for the students who had appeared in term End Examination for various programmes. After the declaration of the results, few students apply for the revaluation of their answer sheets hoping to increase their marks or to just get the passing marks.
The IGNOU Revaluation result is also published by the university which can be checked on the official website.
Subscribe with us for the latest admission, exam, results updates from the Indira Gandhi National Open University.